TOP 3 MISS VIETNAM 2020 EXPANSION, DO MY LINH WEARS 40KG-OUTFIT MAKE VEDETTE BRIGHTNESS "THE VALLEY OF GODDESS" BY DO LONG
To bring new energy, designer Do Long has chosen the Top 3 Miss Vietnam 2020: Miss Do Thi Ha, runner-up Phuong Anh, runner-up Ngoc Thao to open the show "The Valley Of Goddess ".
Miss Do Thi Ha was the "first face", the beginning of the entire show. Despite not much experience, Do Thi Ha still strode confidently with the winged compliments of all guests. The runner-up Phuong Anh and Ngoc Thao also received the appearance of the acting parts in two miniatures, inspired by the Goddess of love and beauty.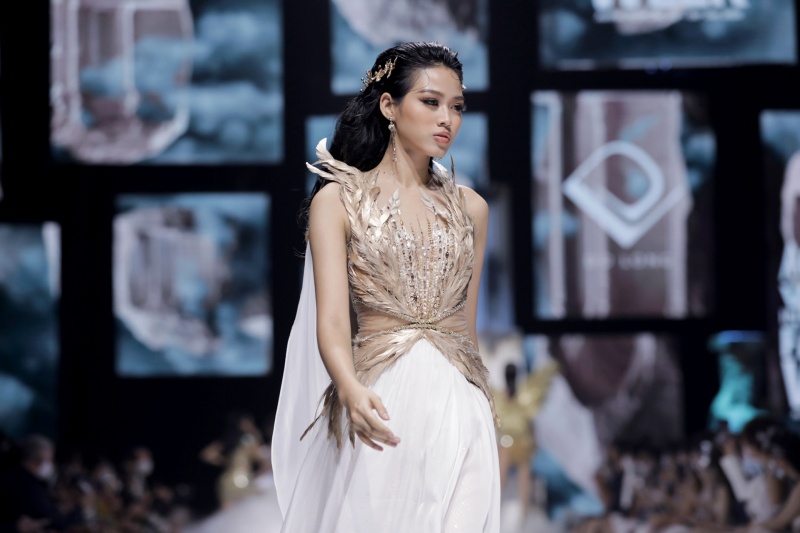 Miss Vietnam 2020 Do Thi Ha opened the show "The Valley of Goddess" by designer Do Long.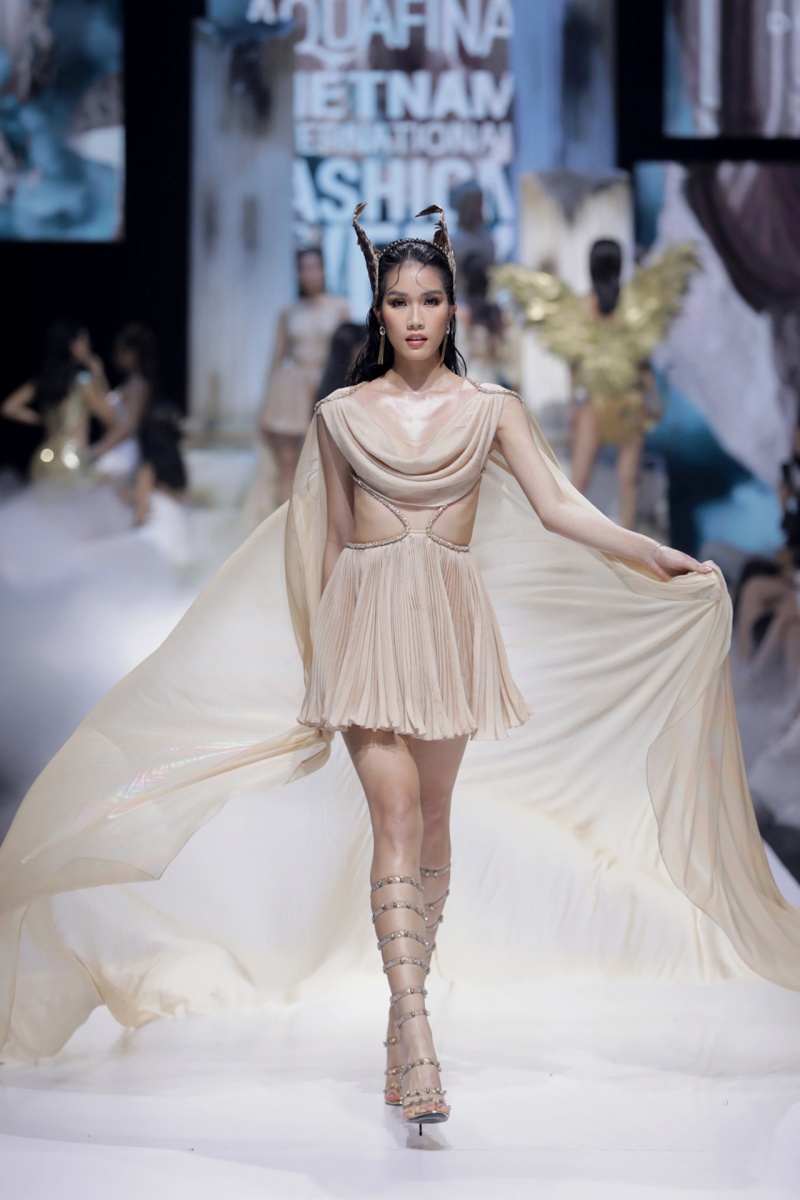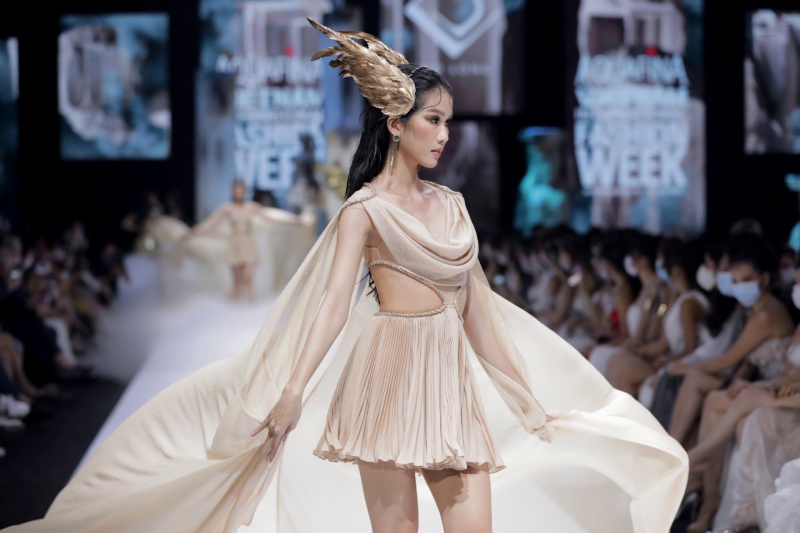 The first runner-up Phuong Anh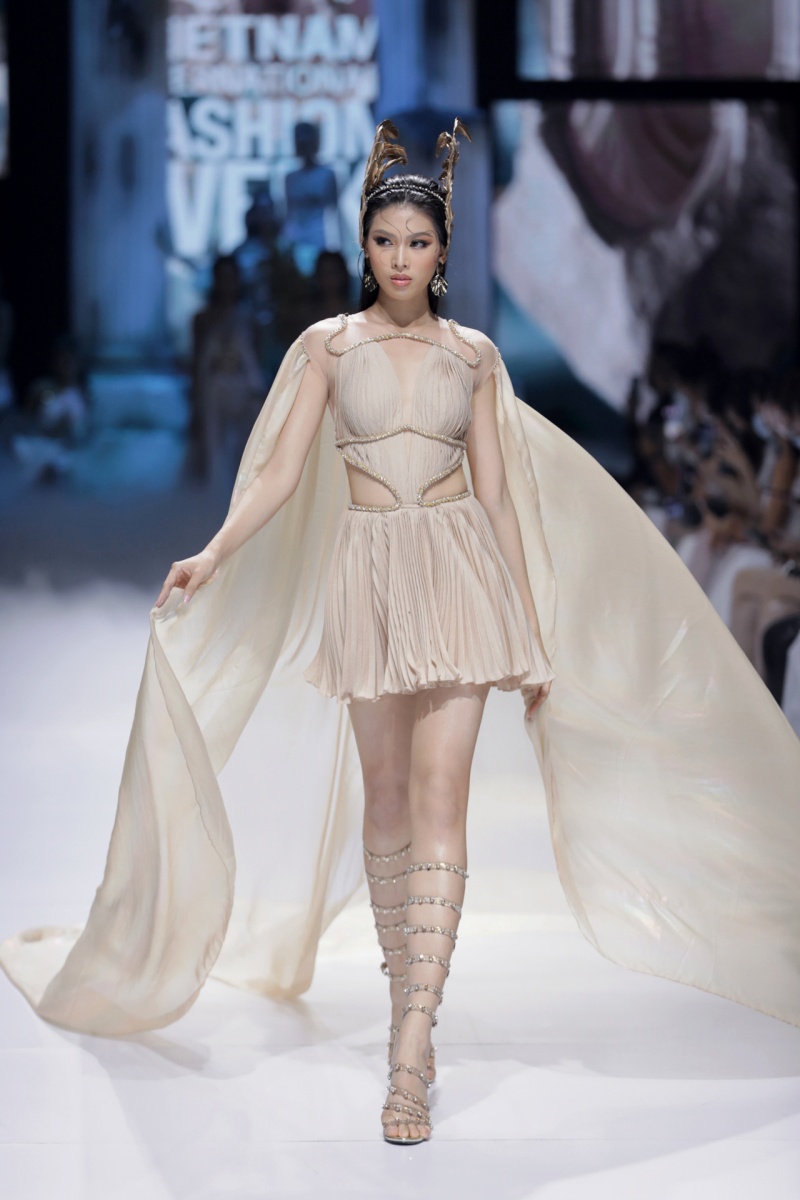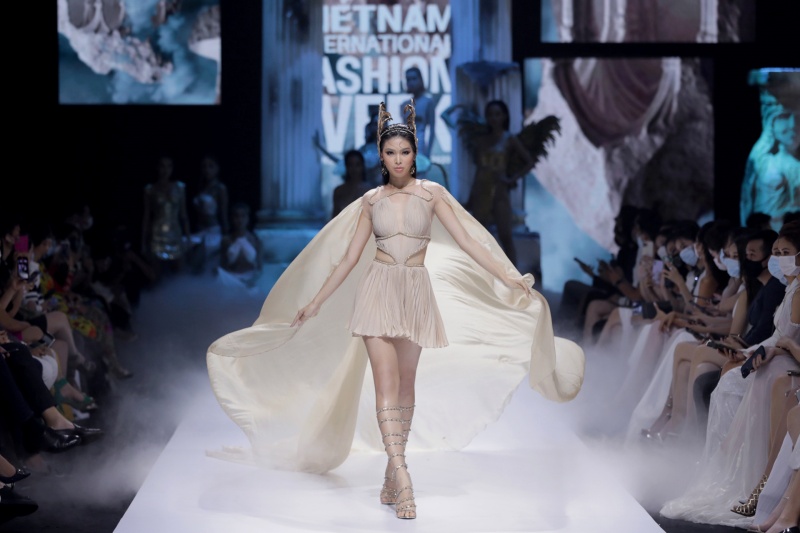 The second runner-up Ngoc Thao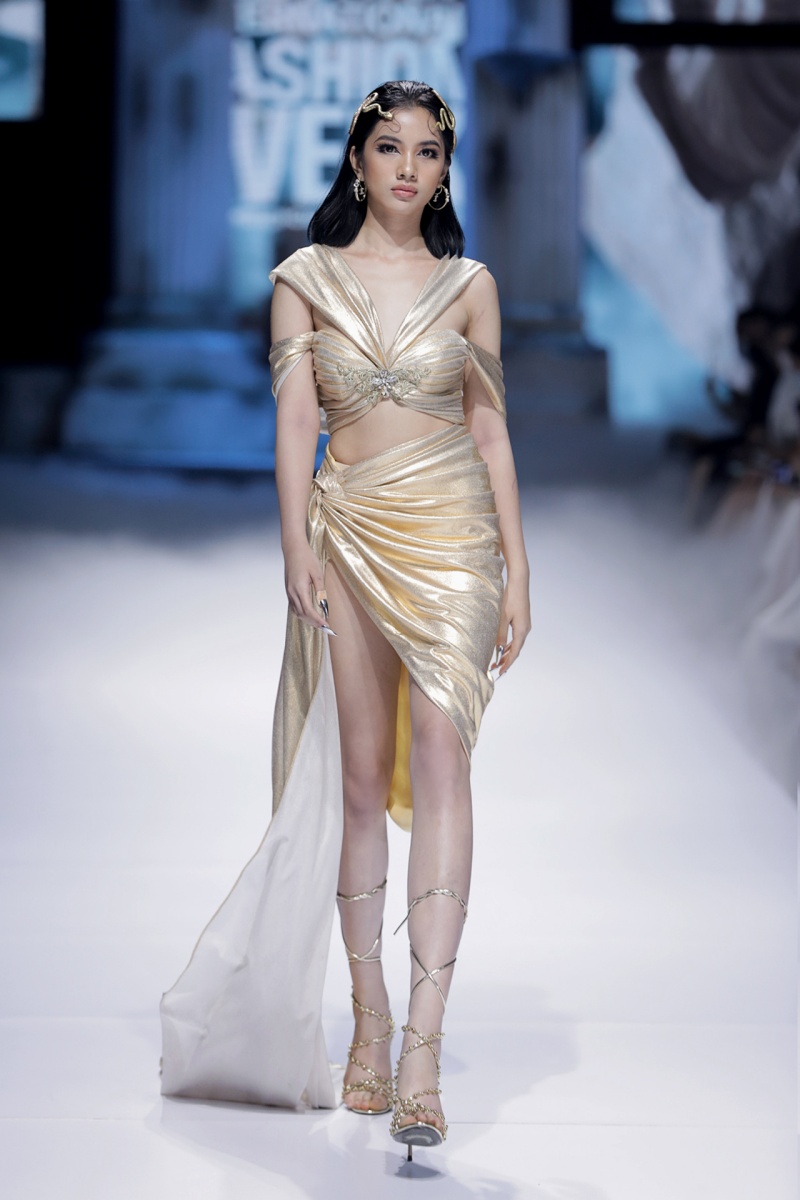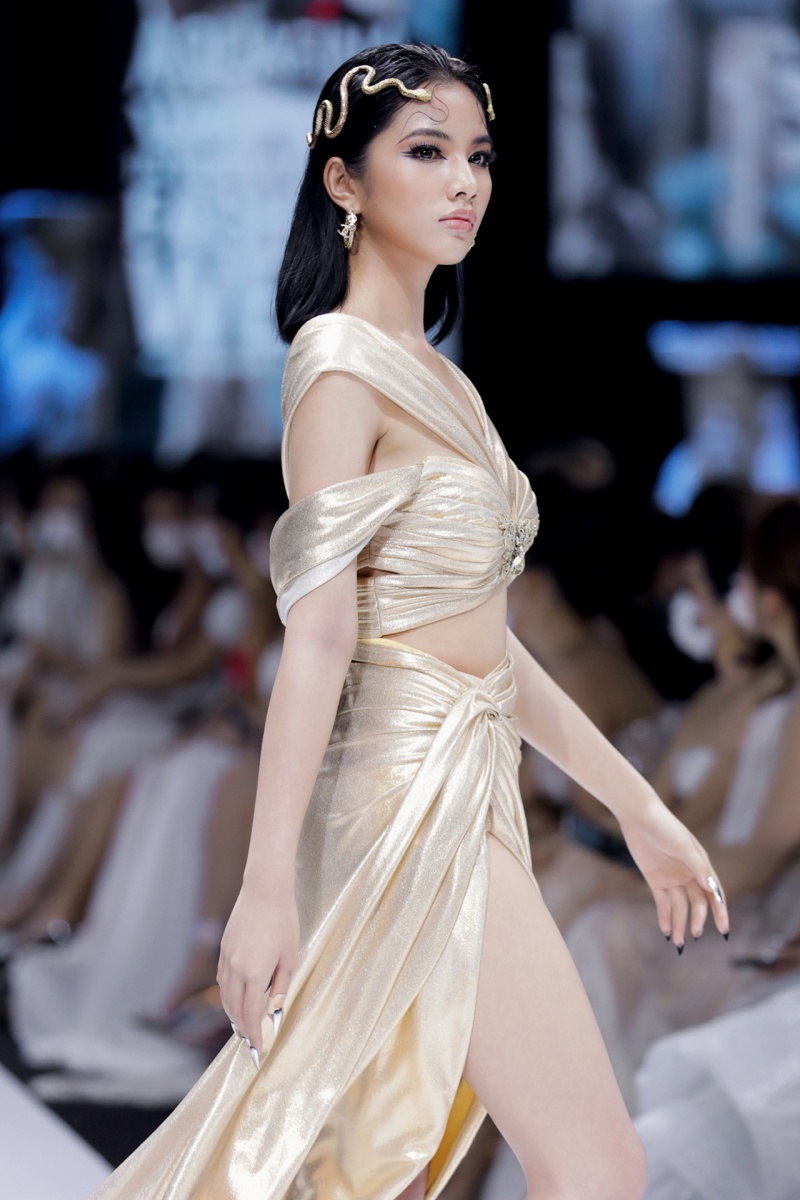 Cam Dan - a contestant in Miss Vietnam 2020 has "caught the eye" of Do Long
Following Top 3 Miss Vietnam, models respectively appeared with the design imprints Greek mythology, simulation paintings or sculptures that gave the audience sublimation emotions. Model Nhu Van on a sexy slit dress to end the first phase of Do Long collection with highly applicable dresses. She constantly showed skillful dress swings, interacted with guests while performing.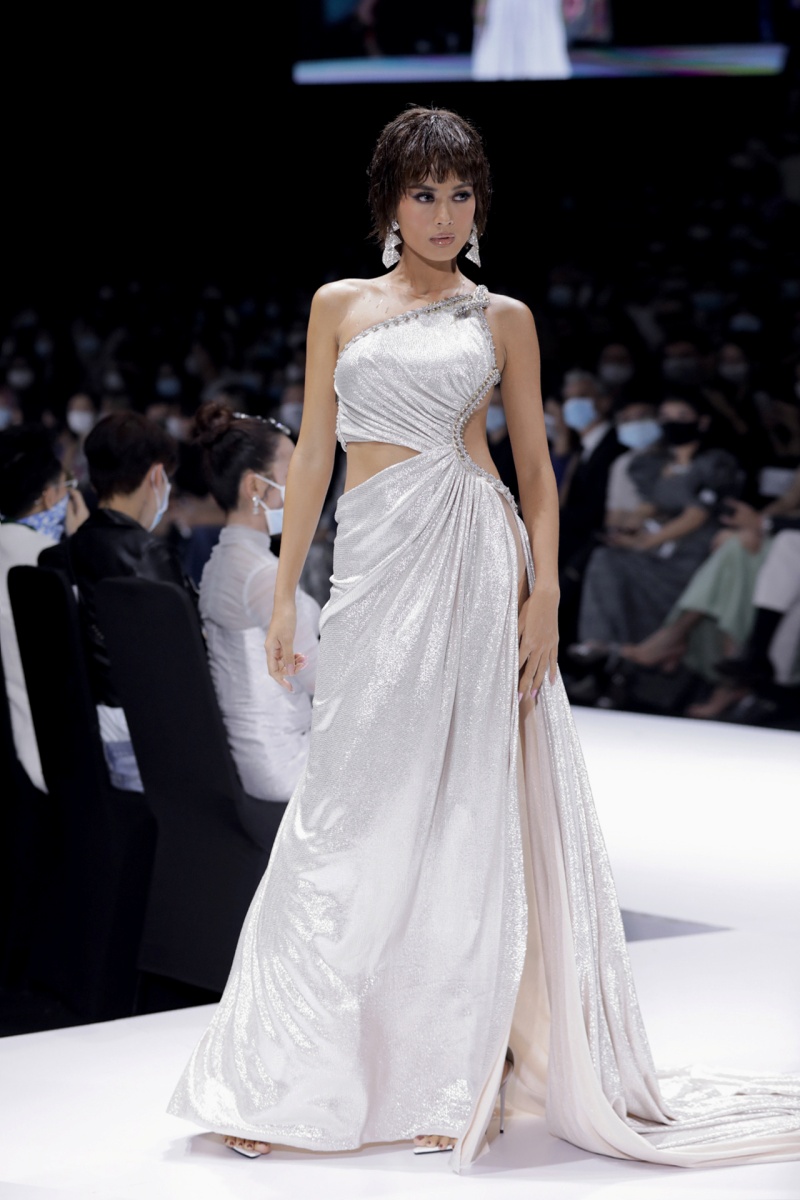 Model Nhu Van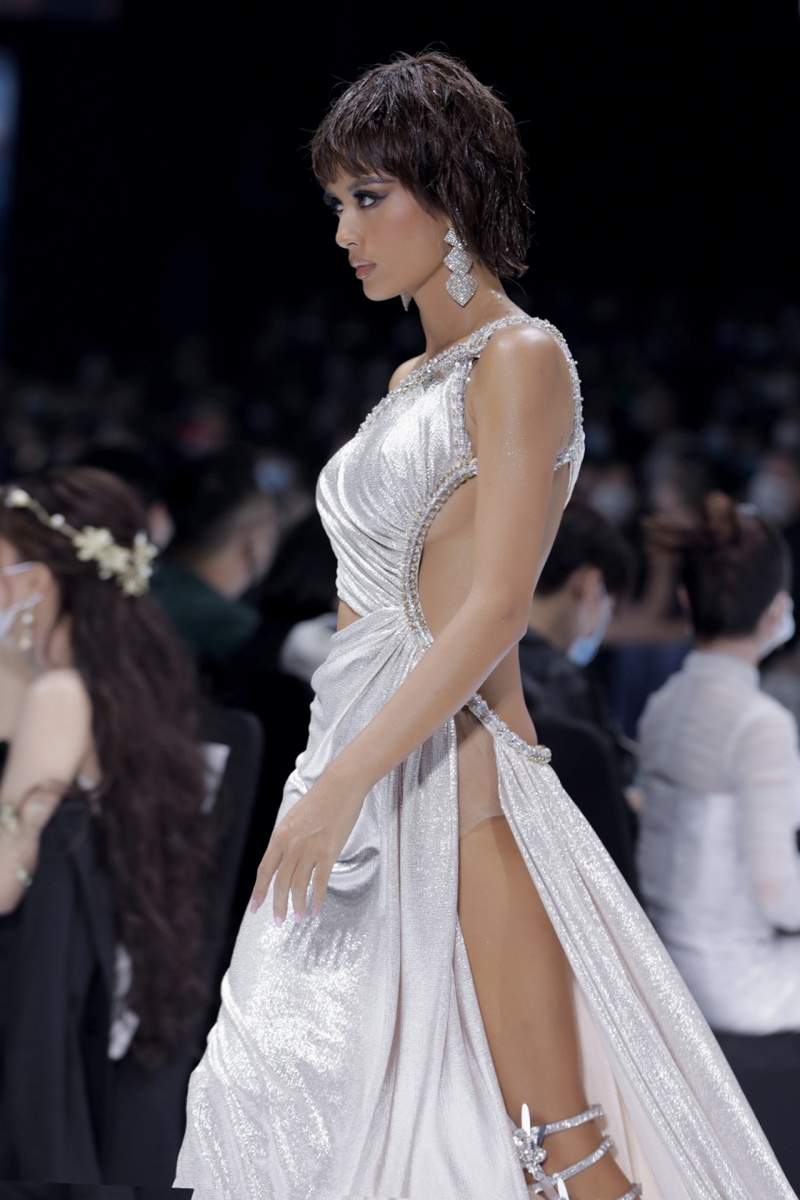 Nhu Van "burns" the runway with a bold high cut design featuring side cutouts.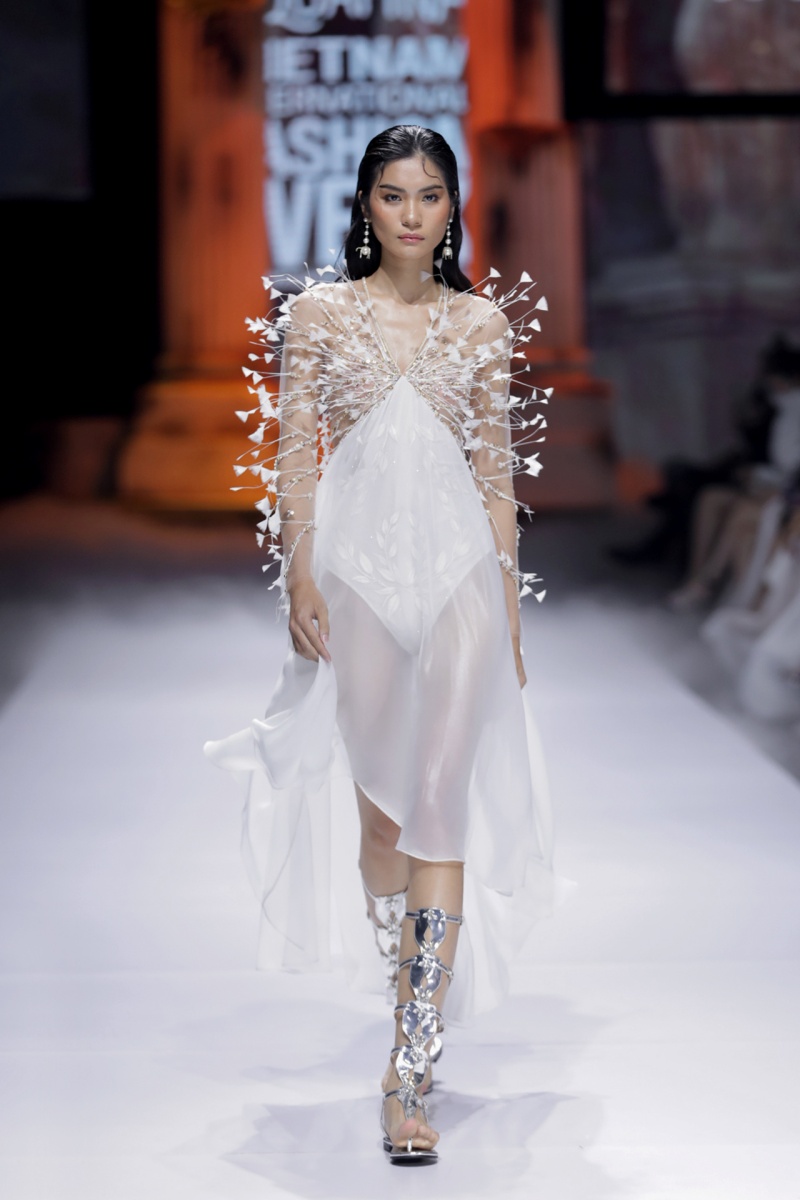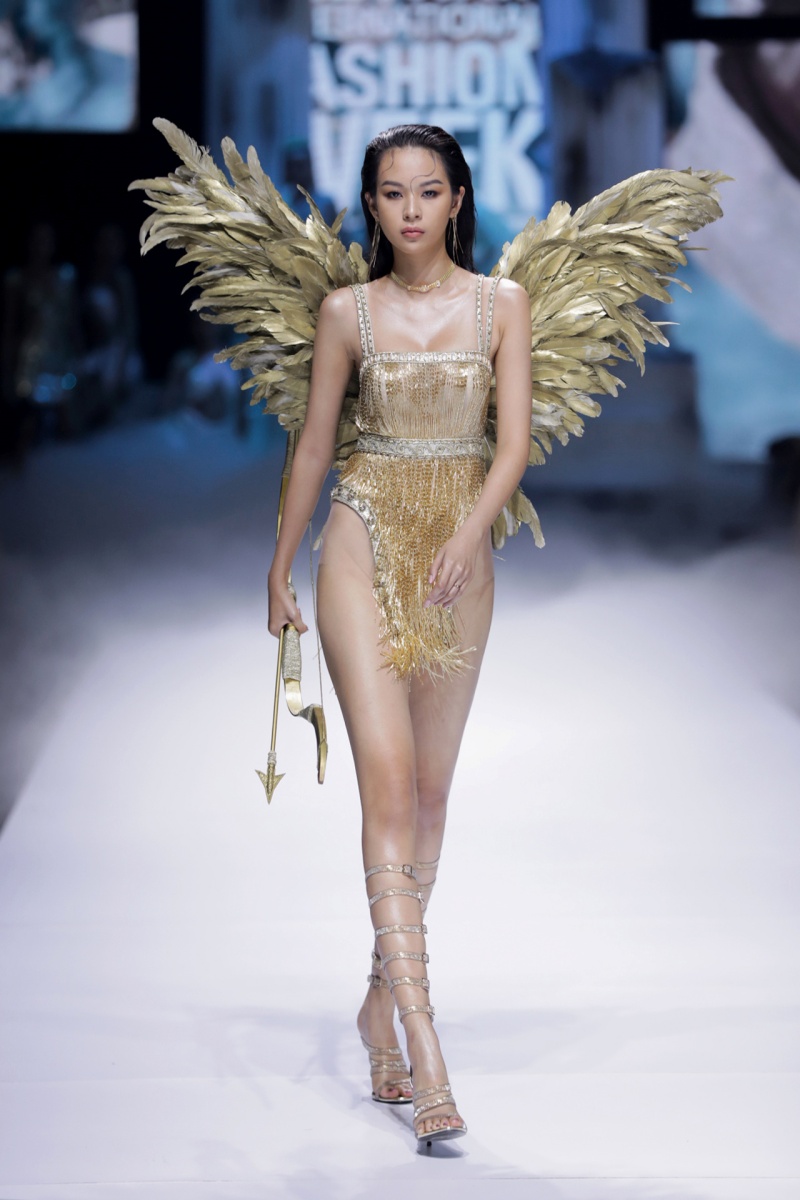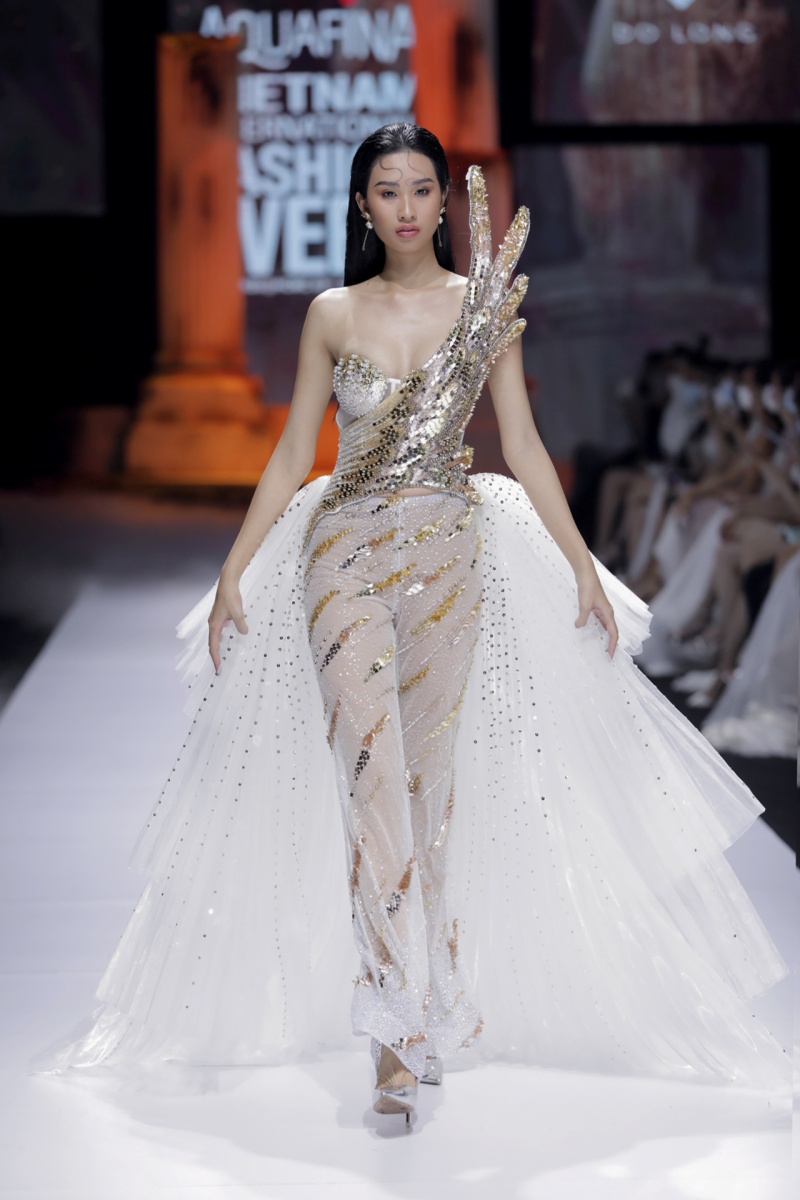 The second part of the collection was more disruptive creations, more emotions, beyond the usual framework of prom dresses. The designer continued to take the fans from surprise to surprise through many impressive designs bearing the spirit of haute couture, meticulously processed and refined.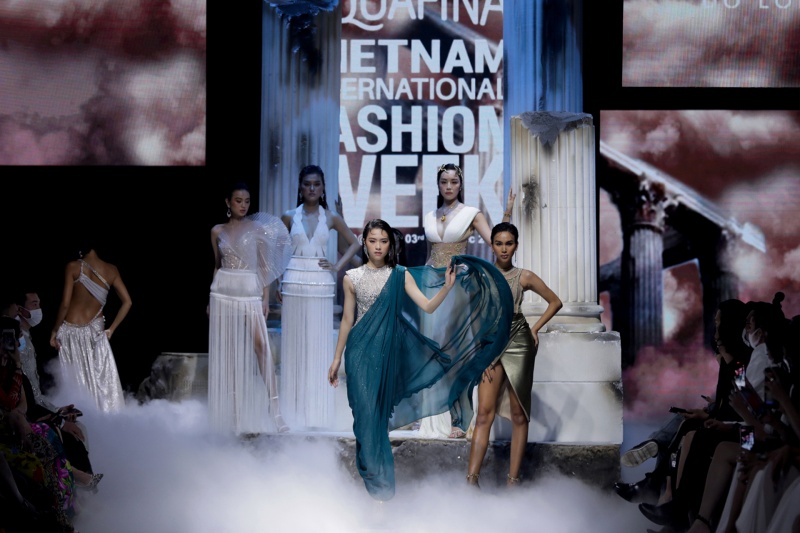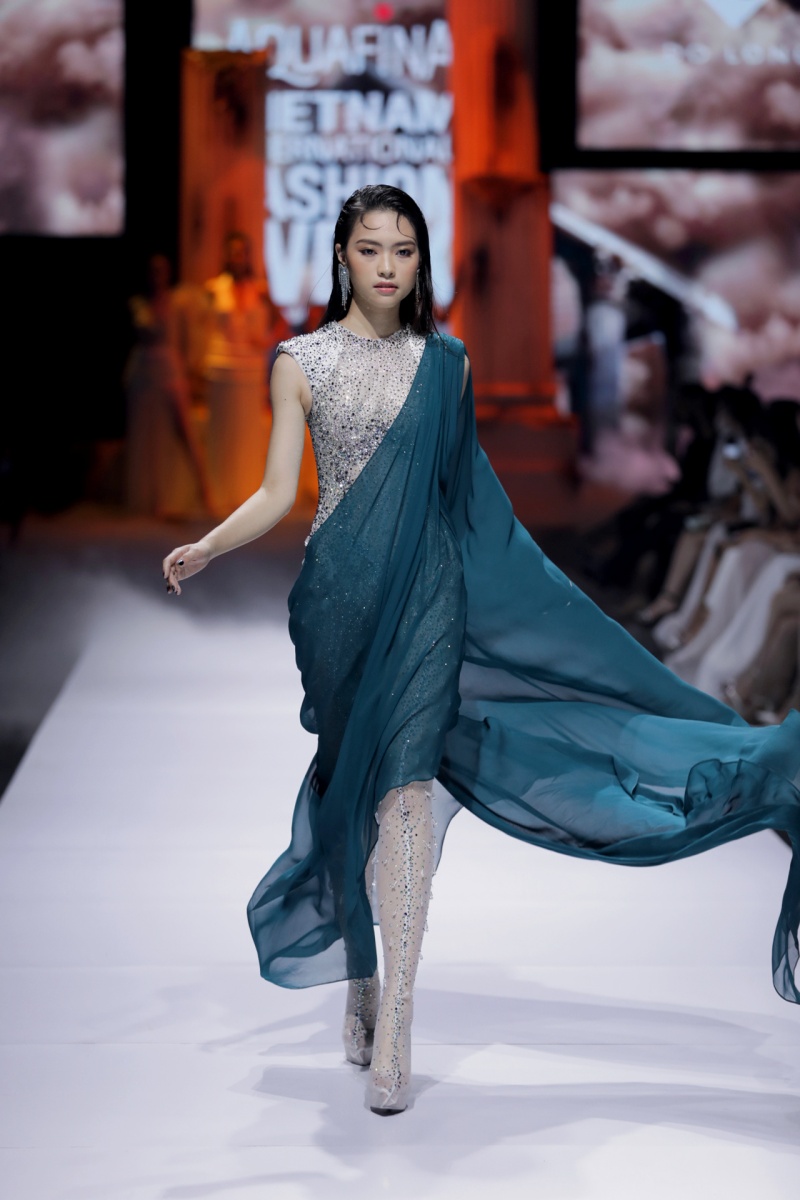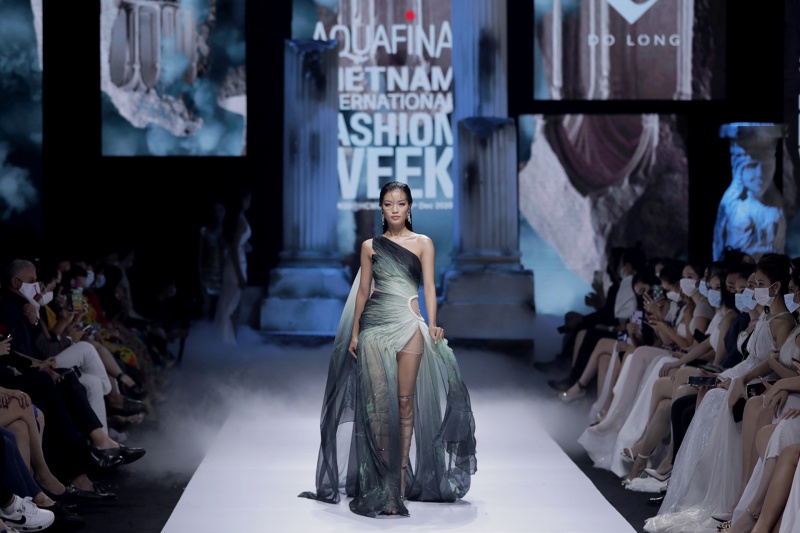 Miss Vietnam 2016 Do My Linh took on the toughest role of The Valley Of Goddess's catwalk, performed as a vedette with a 40kg bound dress, almost as much as her weight. Miss Vietnam 2016 costumes corset combined with the heavy sophisticated outerwear, because the details are arranged to the bottom of the dress. It is difficult to rotate flexibly.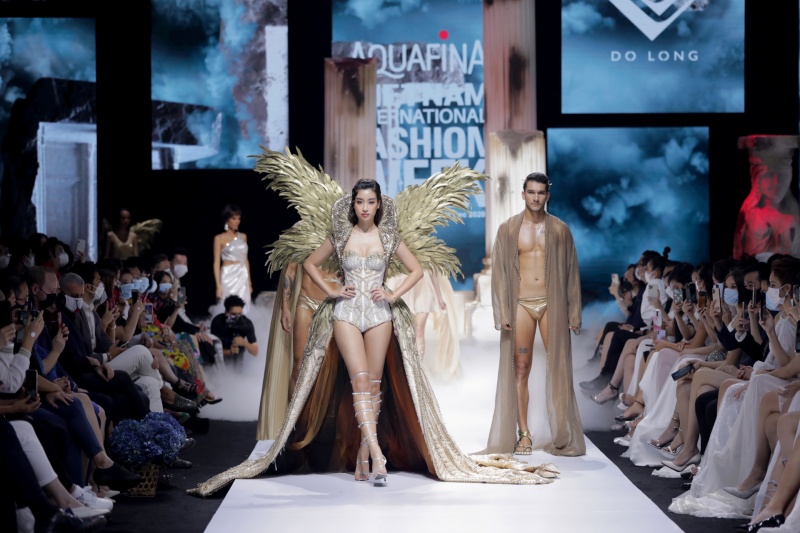 Miss Vietnam 2016 Do My Linh wore the 40kg-outfit, was the vedette of the show.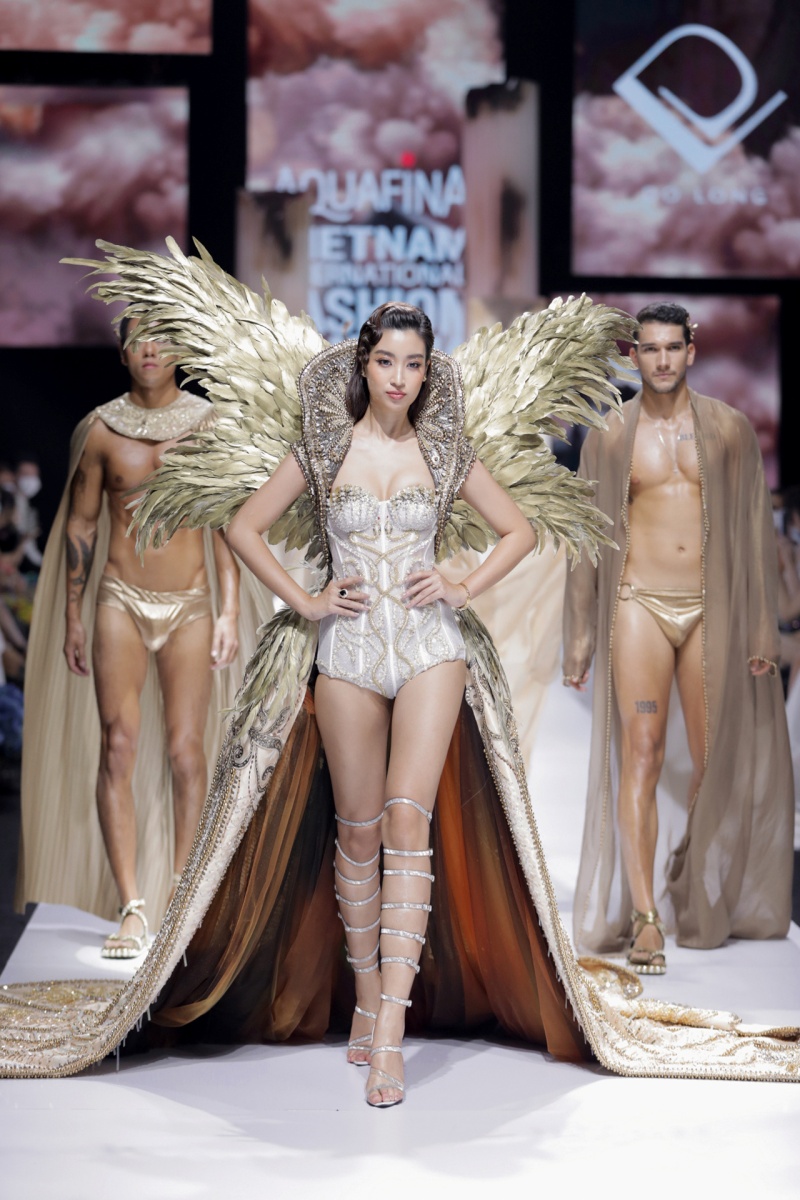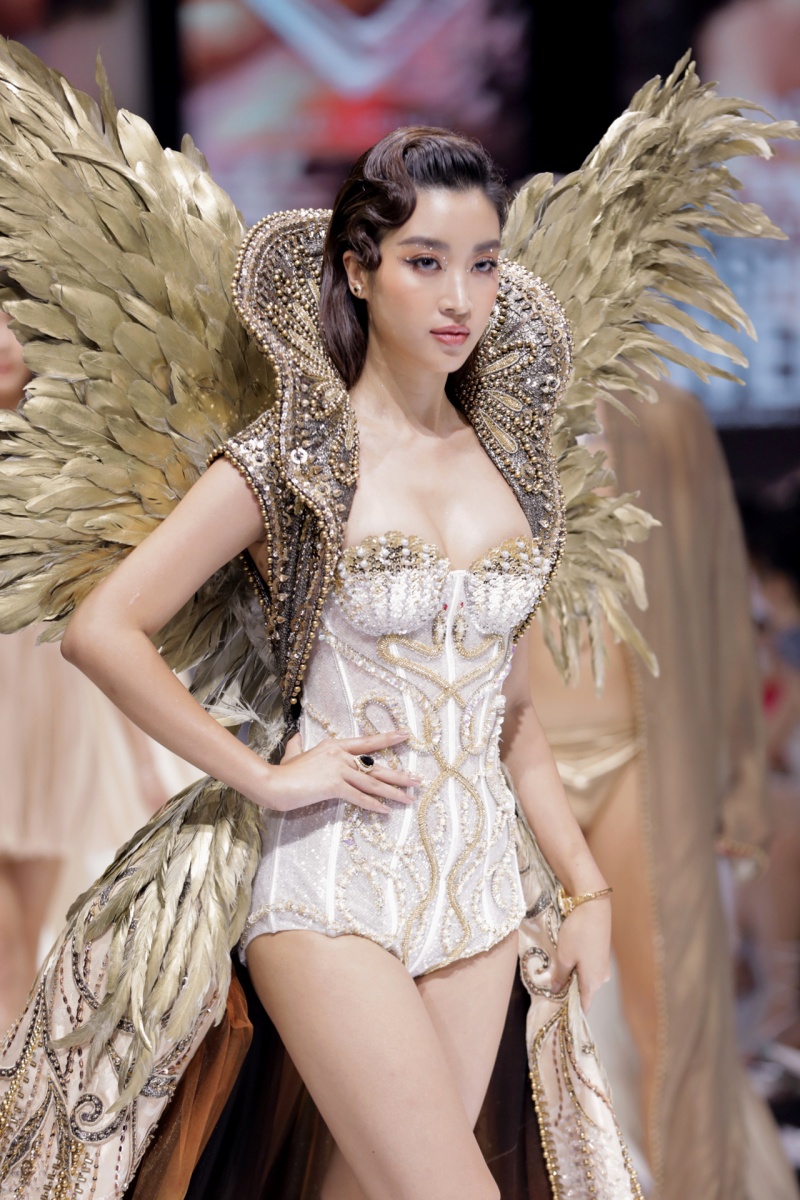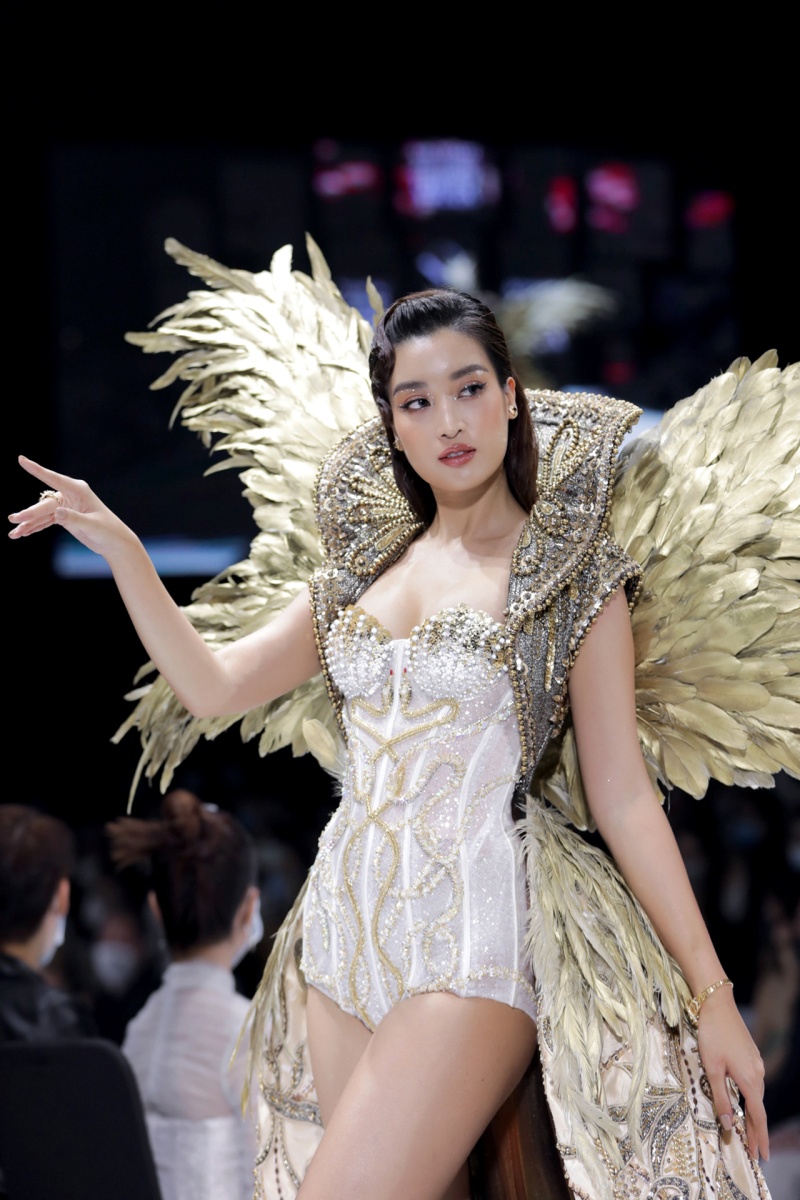 It's not easy to walk in this outfit, but Miss Do My Linh has successfully completed her role.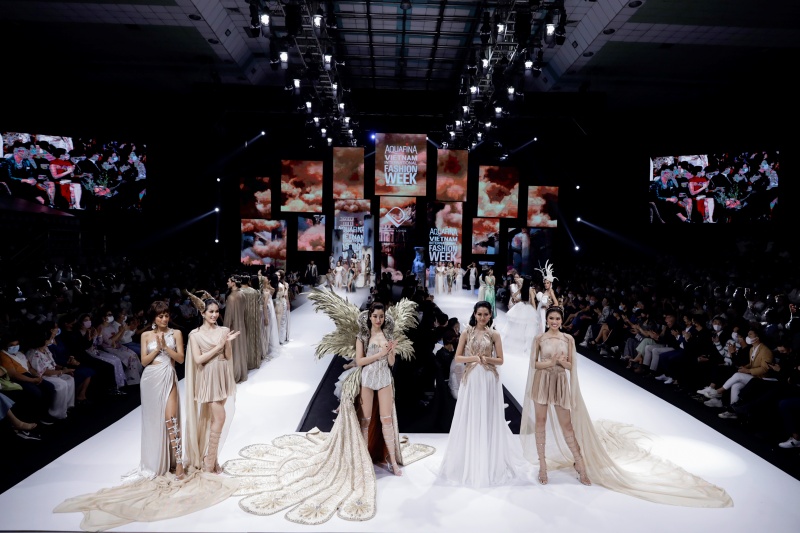 The End of the show "The Valley of Goddess" by designer Do Long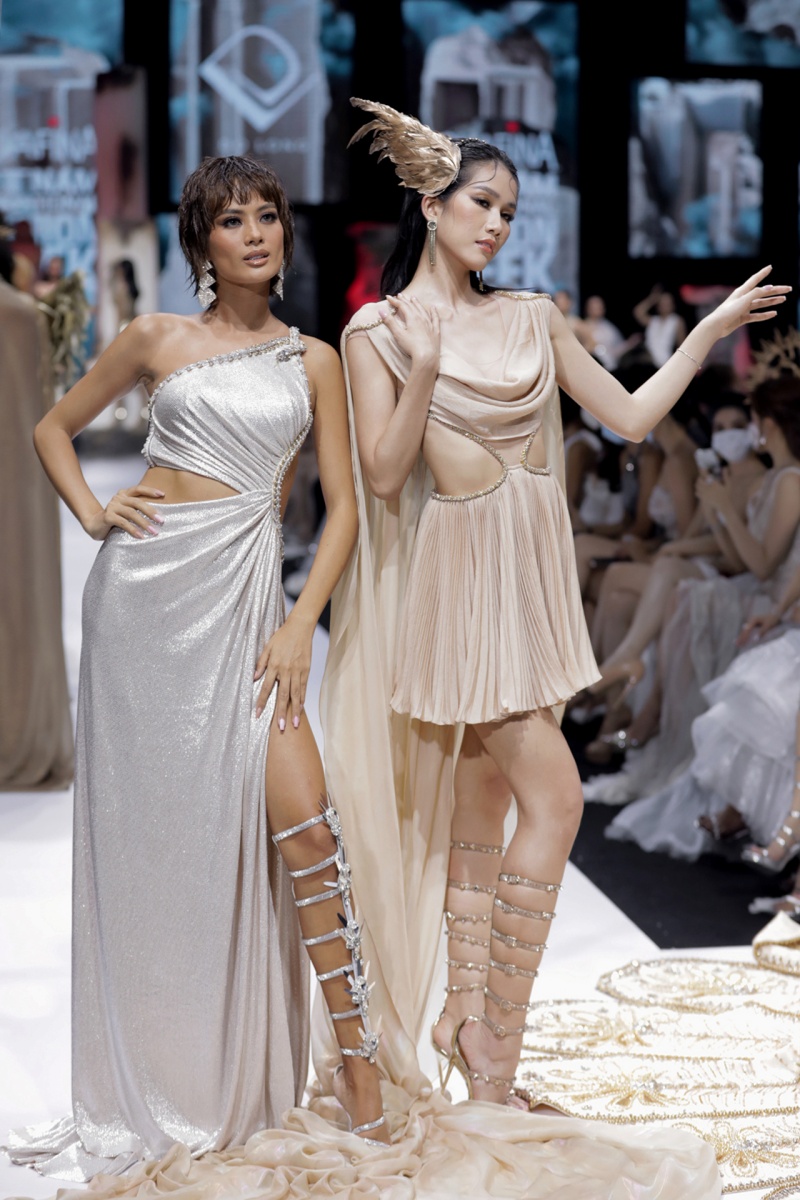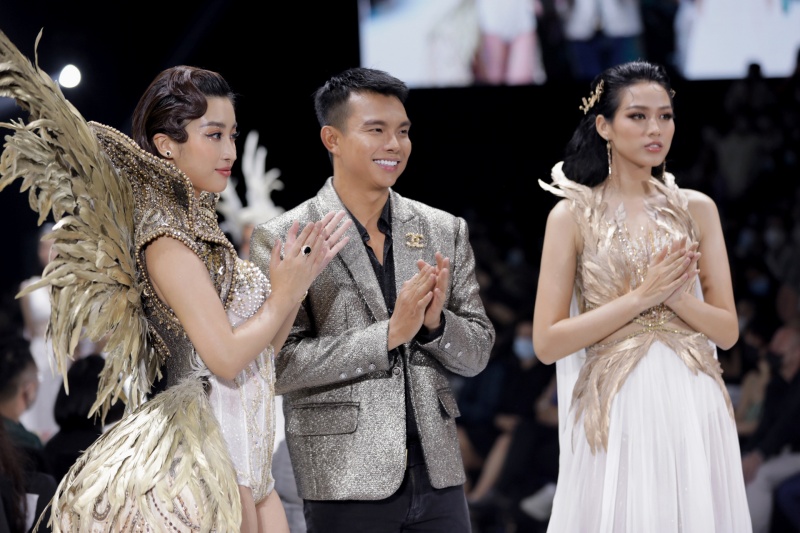 Designer Do Long, Miss Vietnam 2016 Do My Linh and Miss Vietnam 2020 Do Thi Ha in the same frame.
Source: Đẹp