MISS UNIVERSE H'HEN, MISS DO MY LINH AND SINGER CHI PU IN THE SAME DESIGN FROM "THE VALLEY OF GODDESS" COLLECTION.
Recently, three beauties appeared in the extremely "heavy" design from the collection "The Valley of Goddess" by designer Do Long.
A work of art, a meticulously hand-crafted outfit that brings a creative break beyond the usual framework of simple evening dresses. Inspired by Greek mythology, these designs cleverly integrate the beauty of the goddesses into subtle details. The majestic cloak is meticulously handcrafted by handcrafted craftsmen. Designer Do Long and his craftsmen spent nearly 1,000 hours creating a splendid outfit, weight about 40 kg.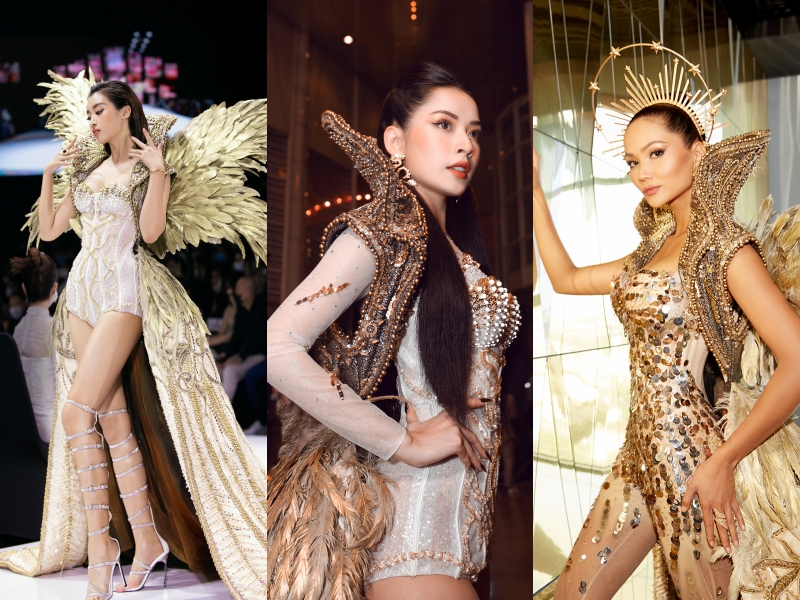 H'Hen Niê, Do My Linh and Chi Pu all show their distinct style through different mixes with this "heavy dollar" coat. At the night of the show "The Valley of Goddess'', Miss Do My Linh wore a full set of clothes with a gold-colored treatment wing as the vedette to end the show. Chi Pu chose to wear a whole set of clothes, with a long-sleeved tight-fitting shirt and dropped the wing when attending the Tiktok Awards Vietnam 2020 event. And Miss Universe H'Hen Niê chose the same-wing jacket in a previous photo.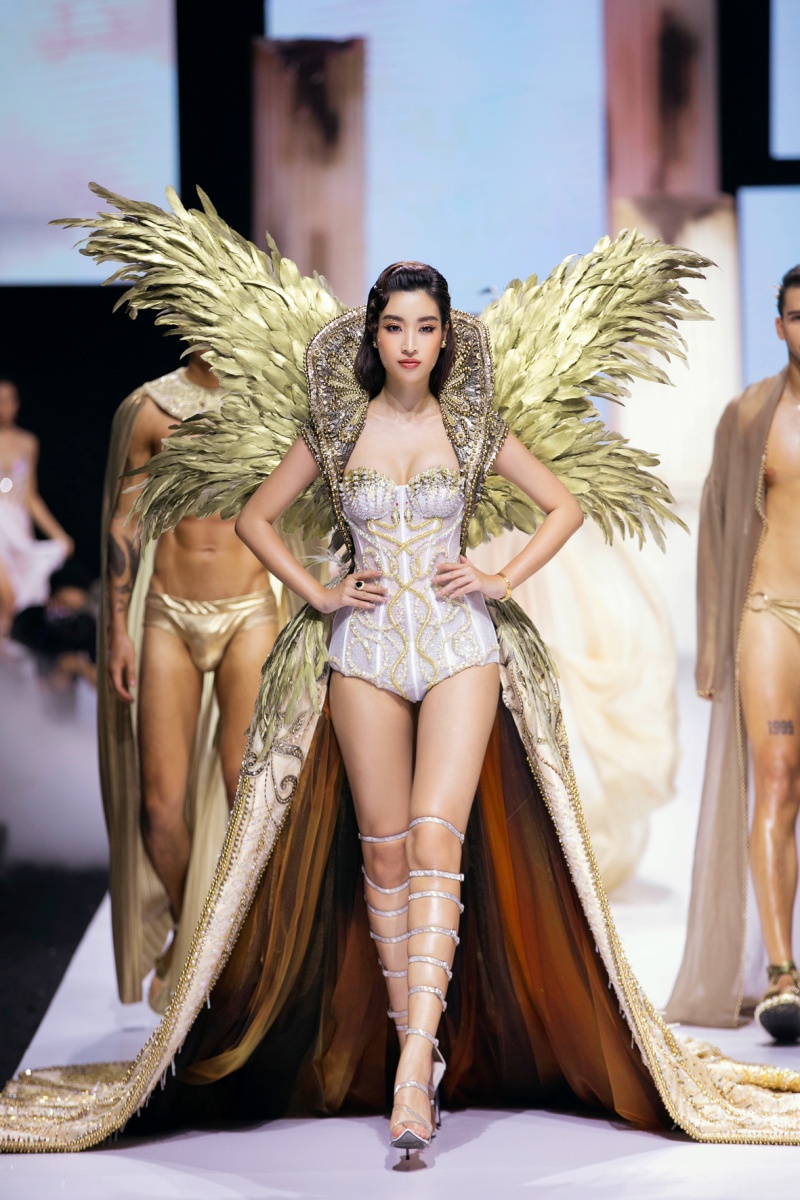 Miss Do My Linh in the role of vedette concludes the show "The Valley of Goddess" by designer Do Long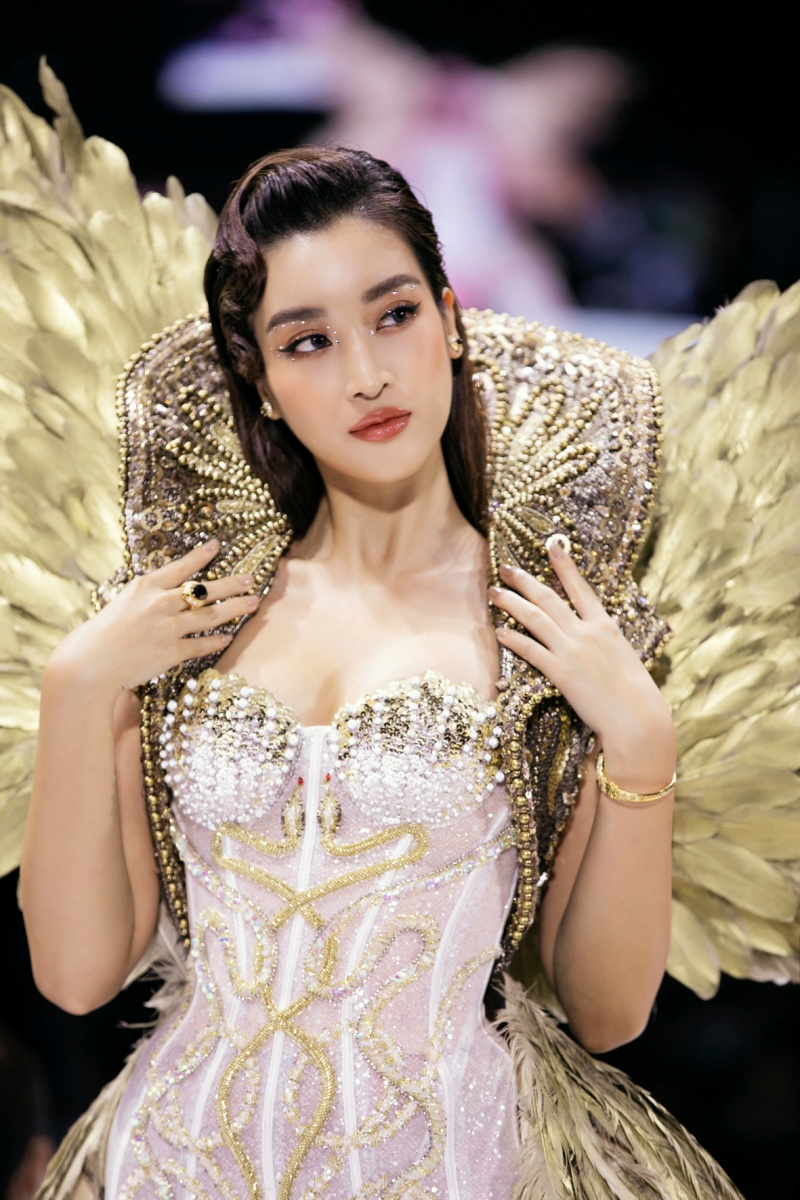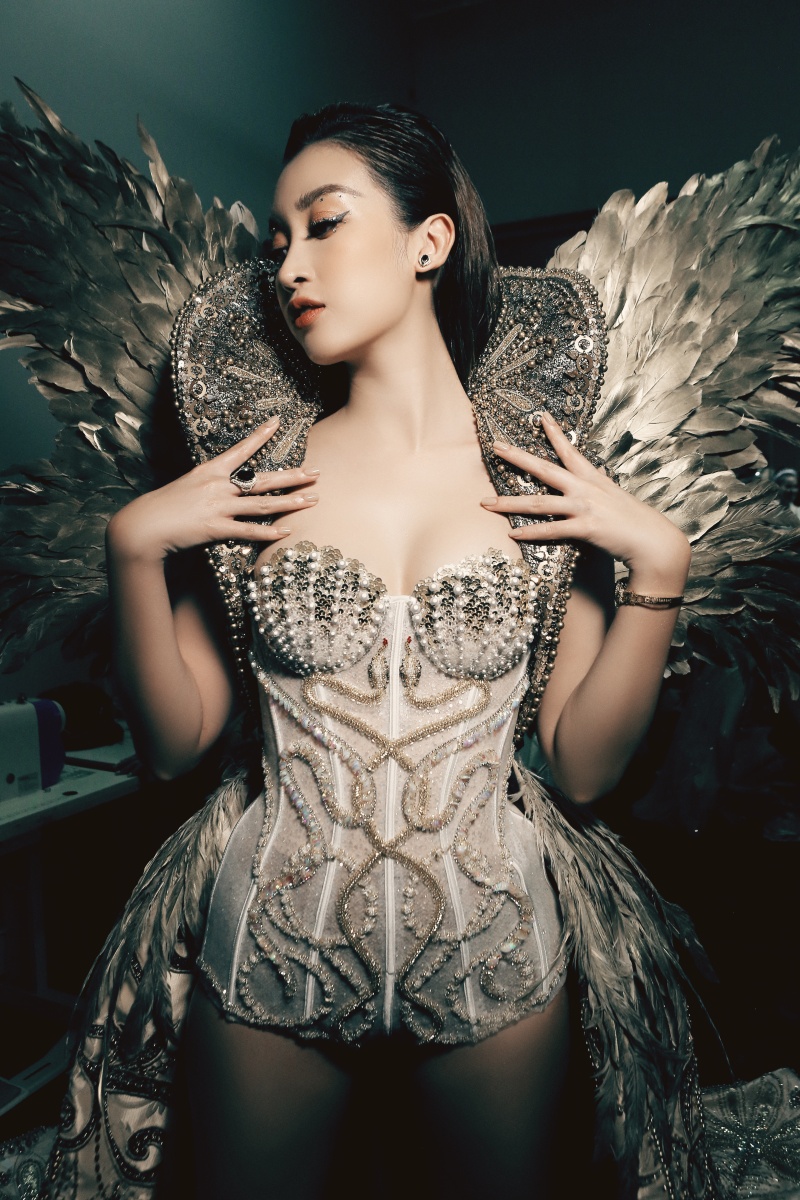 Close-up of costume details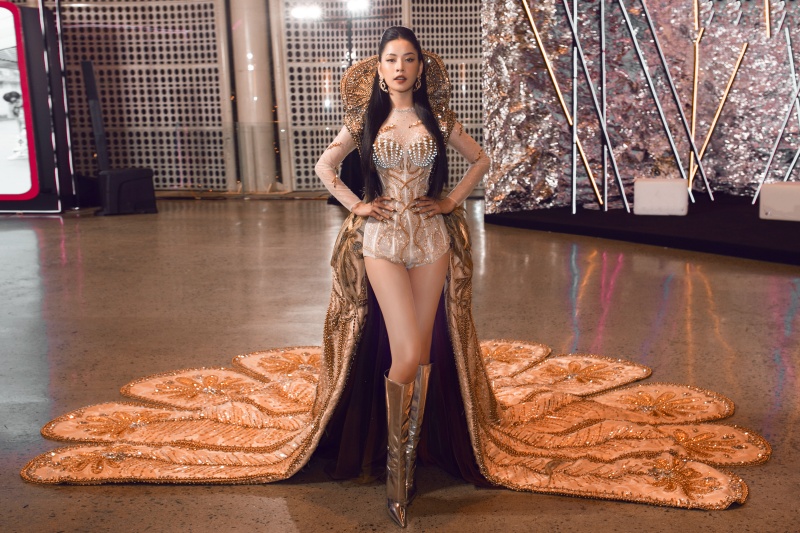 Chi Pu also chose to wear a similar design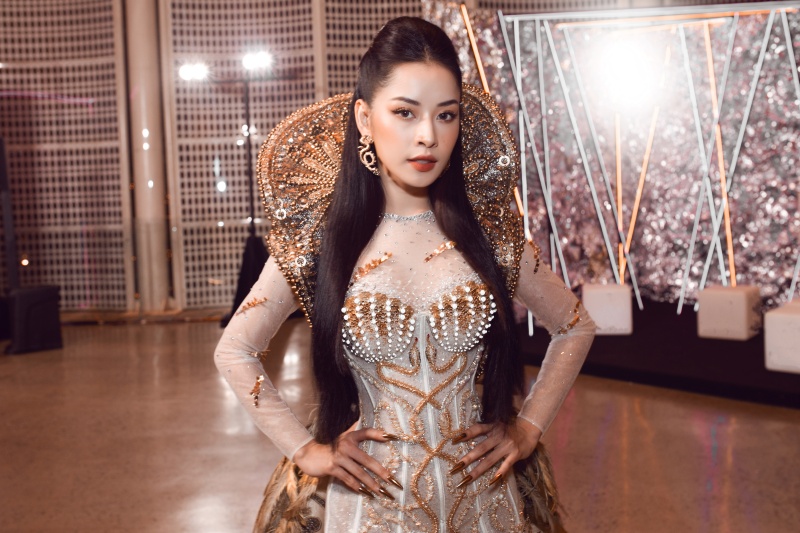 The difference is that Chi Pu outfit is a jumpsuit, included long sleeves and paired with boots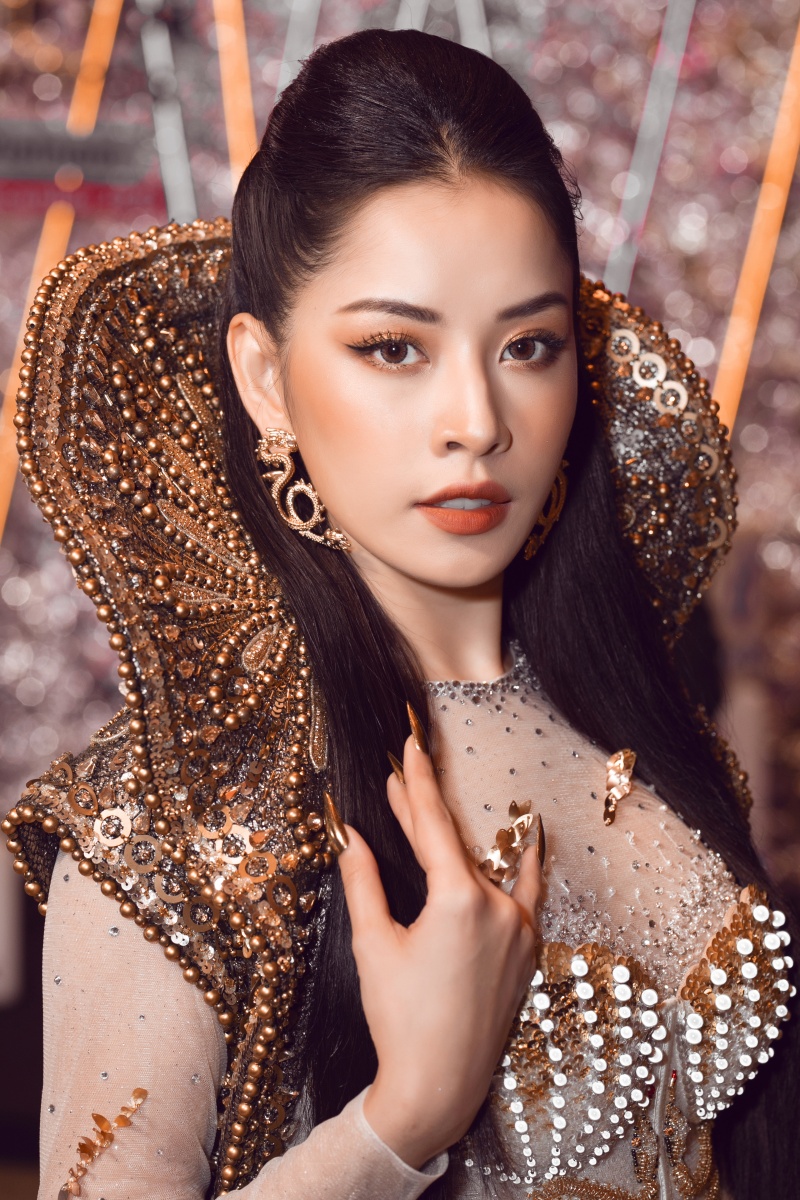 Chi Pu simplifies the wings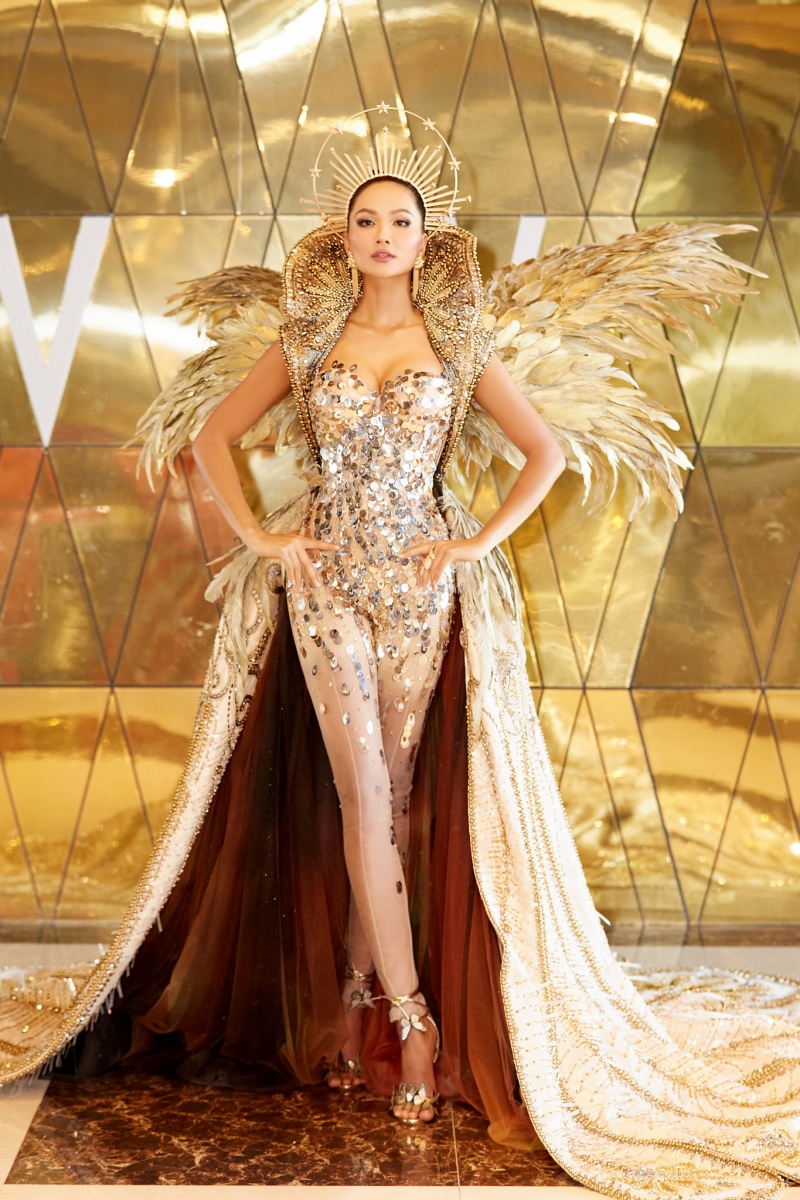 Miss Universe H'Hen Niê coordinated a jacket with a set of sparkling fish-fin sequins jumpsuit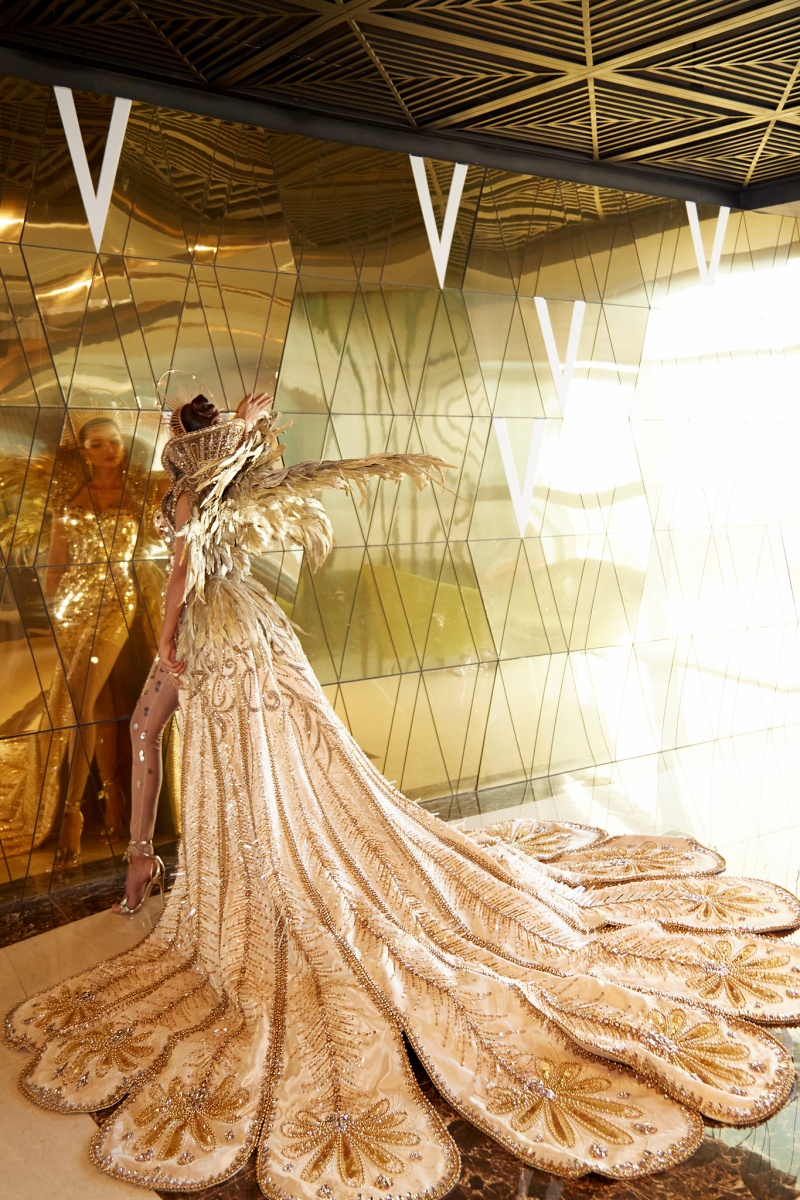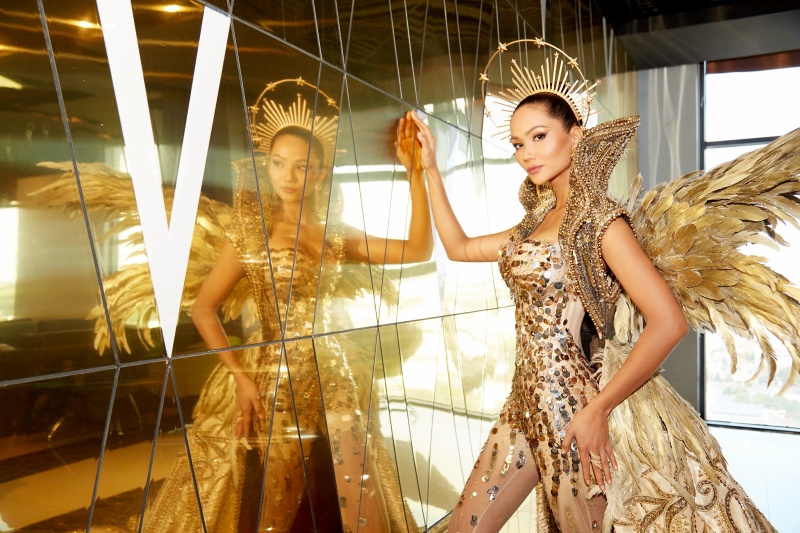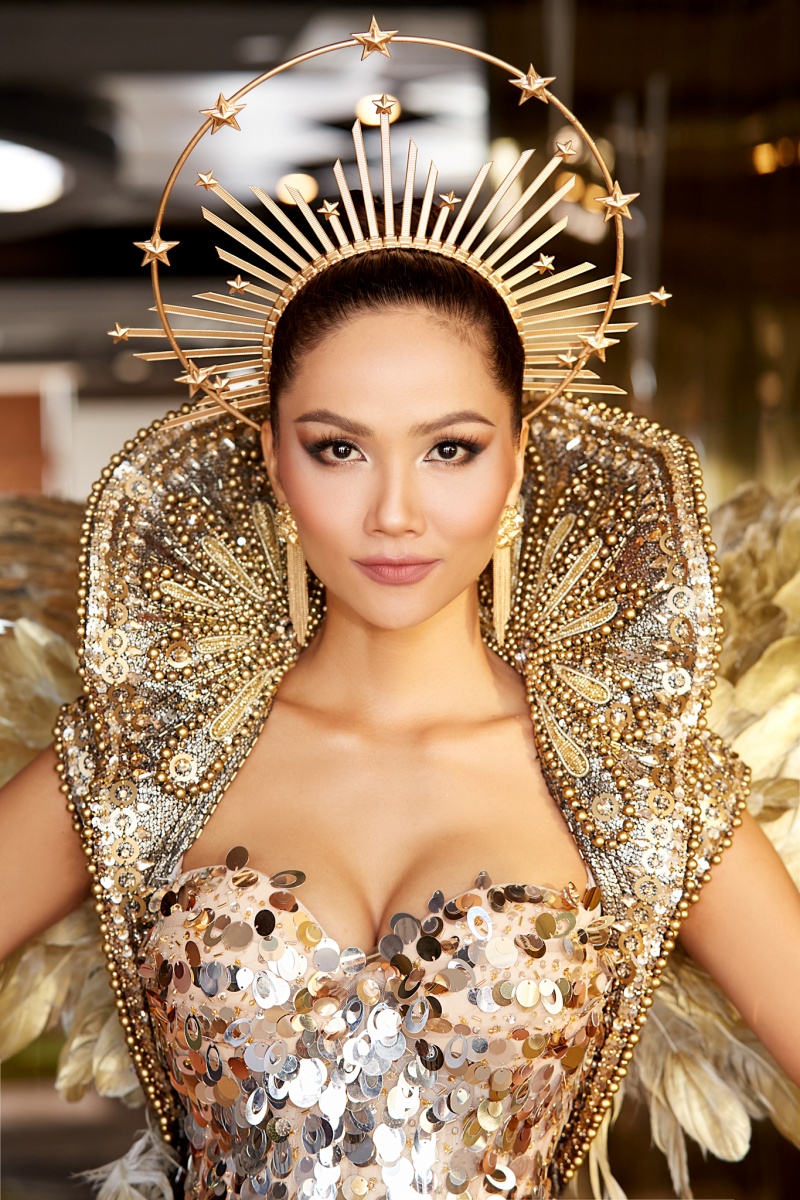 Miss beauty is clearly radiant in this photo
Source: Dep